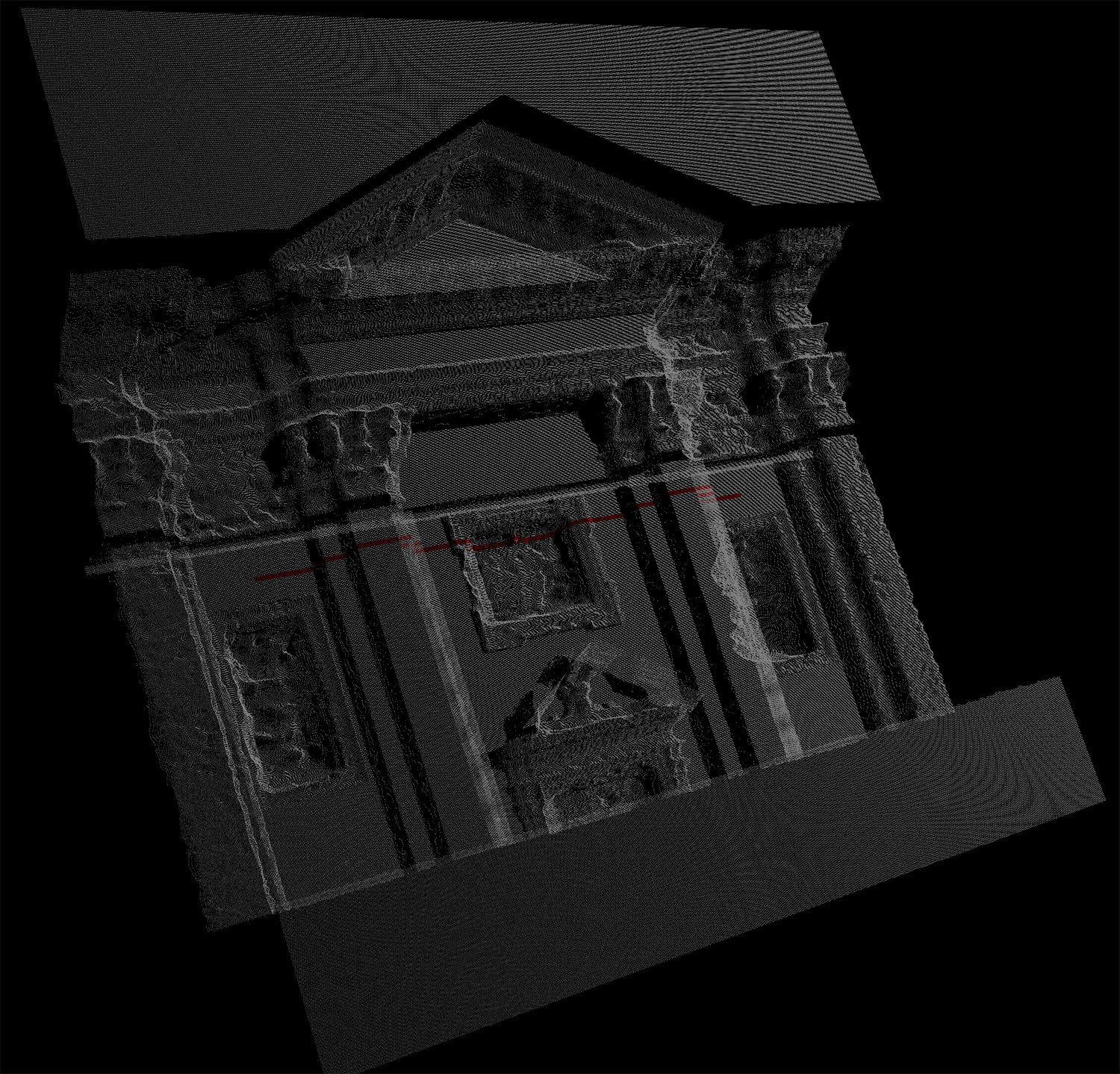 Lighting Guerrilla Laboratory: Sonorous Façades
Lighting Guerrilla Laboratory: Sonorous Façades
audio-visual performance
French Revolution Square
mentor: Tadej Droljc
every Wednesday between 9:30 p.m. and 10 p.m. (24 and 31 May; 7 and 14 June)
---
The Lighting Guerrilla Laboratory is a well-established educational platform that has been taking place as part of the festival for several years; it is aimed at artistic empowerment of both profiled artists and art students who want to upgrade their knowledge with modern technological tools. This year's series of workshops was devoted to the development of an intermedia project – the participants tried their hand at 3D scanning, mapping and guiding lasers with audio signals, and sound synthesis. The result is an AV performance: laser scanner that translates light relief of façades into sound, meanwhile turning the building into some sort of an instrument. The participants will present the project as a series of performances that will, during the festival, take place every Thursday evening at the French Revolution Square.
participants: Lavoslava Benčič, Tamara Mihalič, Fedja Saksida, Tanja Goršič, Urša Čuk, Žan Girandon in Lea Jazbec
mentor: TADEJ DROLJC is an interdisicplinary artist who creates electronic music, computer-generated audiovisual compositions and other forms of intermedia art. He completed his doctoral studies in audiovisual composition at the University of Huddersfield (UK). He has received several international awards and recognitions, including the Edigma-Semibreve Award, the Lumen Prize Student Award and the Madatac Most Promising Video Artist title. He presented his works all over the world, among others at the festivals Ars Electronica, Mutek, L.E.V. festival, Marche du Film (Cannes Film Festival), Semibreve, Node, Sonica Glasgow, Brighton Digital festival, Madatac and Inter BEE Tokyo.
---
production: The Ljudmila Association – laboratory for science and art, Forum Ljubljana
co-production: KID PiNA – Association for Culture and Education
technical support: Project Atol Institute