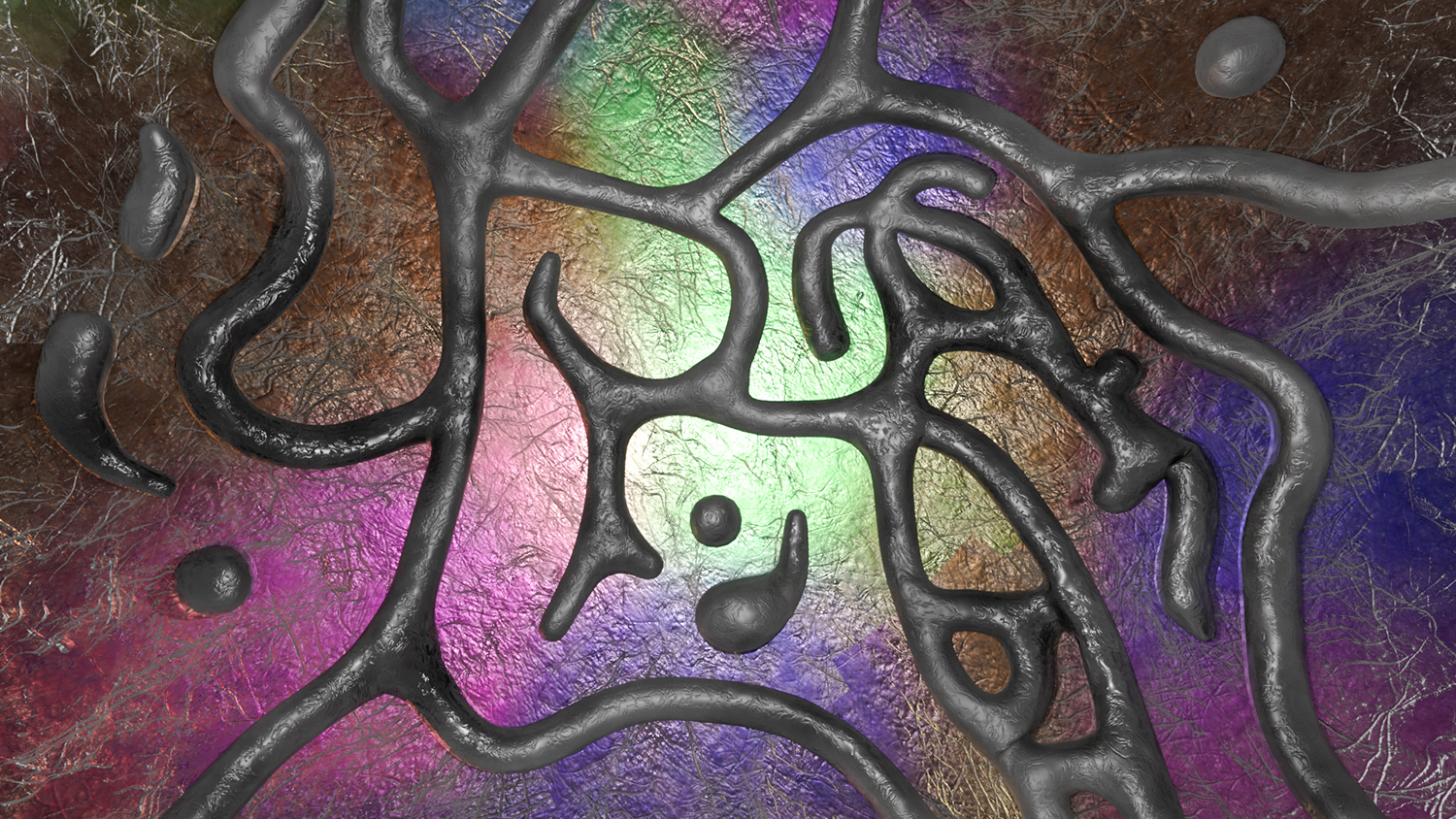 Nastja Ambrožič & Celeste Sanja Smareglia: SymbioSanctum
Nastja Ambrožič & Celeste Sanja Smareglia: SymbioSanctum
light installation
Vegova Street
---
With the SymbioSanctum project, the artists want to tear the viewers out of the anthropocentric experience and take them to the world of multisensory experience of the symbiosis of otherwise invisible microorganisms inside the human body. They designed a structure covered with dried and processed bacterial cellulose (SCOBY), which they grew themselves with the help of bacteria and yeast. The form of the installation and the aesthetics of the scoby treatment are inspired by Gothic architecture; the project thus acts as a sacral pedestal for the idealism of the holobiont.
The roles of humans and microorganisms are reversed in the SymbioSanctum sanctuary. Haptic sensors allow visitors to interact with the structure itself via a lighting interface. By touching the organic surface of the bacterial cellulose, light sources are activated, which illuminate the Gothic structure and thus have a so-called pious visions (lat. visio beatifica) effect on the visitor. The secrets of processing the bacterial leather, which are engraved in it, are thus gradually revealed to the viewer through touch.
NASTJA AMBROŽIČ is a curious teacher who connects various ways of creative expression with modern research art. She is interested in bioart, especially in biomaterials, e-textiles and wearable technology. She actively participates in the development of workshops in these areas for children and youth and also conducts them. CELESTE SANJA SMAREGLIA as an intermedia artist and 3D designer creates animations and various visualizations at the intersection of fashion, architecture, design and digital art. With various technical and creative tools, she recreates physical circumstances that are inaccessible in real experience.
Technical support: Jakob Grčman
Thanx: Isa Kombuča, Gobnjak, Bioway, Amadeja Smrekar, Jan Božič, Jure Sulič, Martin Konič, Hana Podgrajšek, Blaž Grager, Mirta Velikonja Grbac, Andrej Vencelj, Karin Petrič, Jan Švab, Rajko
---
production: Kersnikova Institute, producer: Simon Gmajner